San Diego Hosts LandCare's Leadership Conference
Monday, April 3, 2017
For the third straight year, San Diego, California, hosted LandCare's Leadership Conference. Over 90 team members were in attendance as LandCare's leaders gathered for three days to learn about thought leadership exercises and networking.
The company says that the focus for the conference was on the state of business, recognizing the many improvements across the organization and solidifying the company's action plan for 2017 and the years beyond.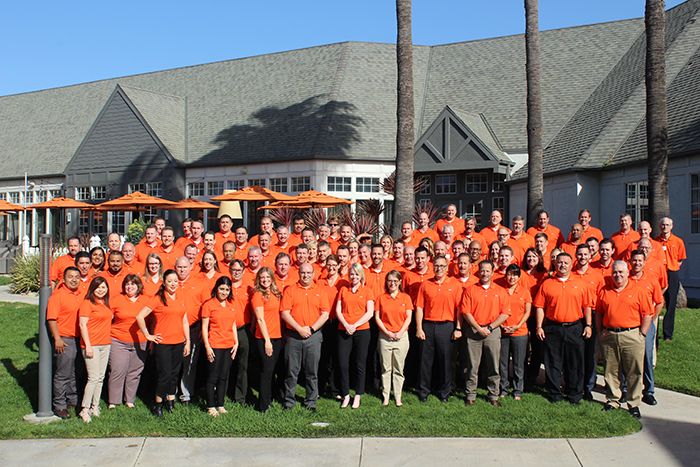 "Branches have a lot of autonomy which is great because they know their region and their customers — one size doesn't fit all," said Mike Bogan, CEO of LandCare. "But it's important to keep everyone focused on the same overall goal. Building strong teams and delivering unparalleled quality and service will help us establish the LandCare brand we are striving for."
A yard party at the San Diego branch was hosted as the kick off for the event and highlighted local cuisine, friendly competition through recreational games and atmospheric flare accented by outdoor fire pits.
"Having other managers come to San Diego meant I could meet and catch up with people I normally don't speak to while also sharing my branch," said Ramon Ulloa, branch manager in San Diego.
Don Jones, EVP at Cadence Travel Management, served as the conference's keynote speaker. Jones' speech reflected one of LandCare's core values, "Delight our customers. Every time," by focusing on the importance and power of customer service and the impact it can have on a business. A vendor showcase was also featured at the conference.
"Bringing all of management together allows us to not only connect at the regional levels so that our teams are all on the same page, but also as a company," said Karen Wilkinson, regional vice president of the Northwest.
The company says that breakout sessions were used during the conference to clarify goals, foster an environment of accountability and create branch-specific plans.
"You get caught up in the day-to-day running of your branch and your branch's goals," said JonMarc McDougan, branch manager in Raleigh, North Carolina. "It's easy to only see your world and forget that we have a deep bench."
Save
Save
Save