Team Building: Offering Educational Assistance Opportunities
Thursday, August 17, 2023
By Jill Odom, NALP
View the original article on NALP's The Edge here.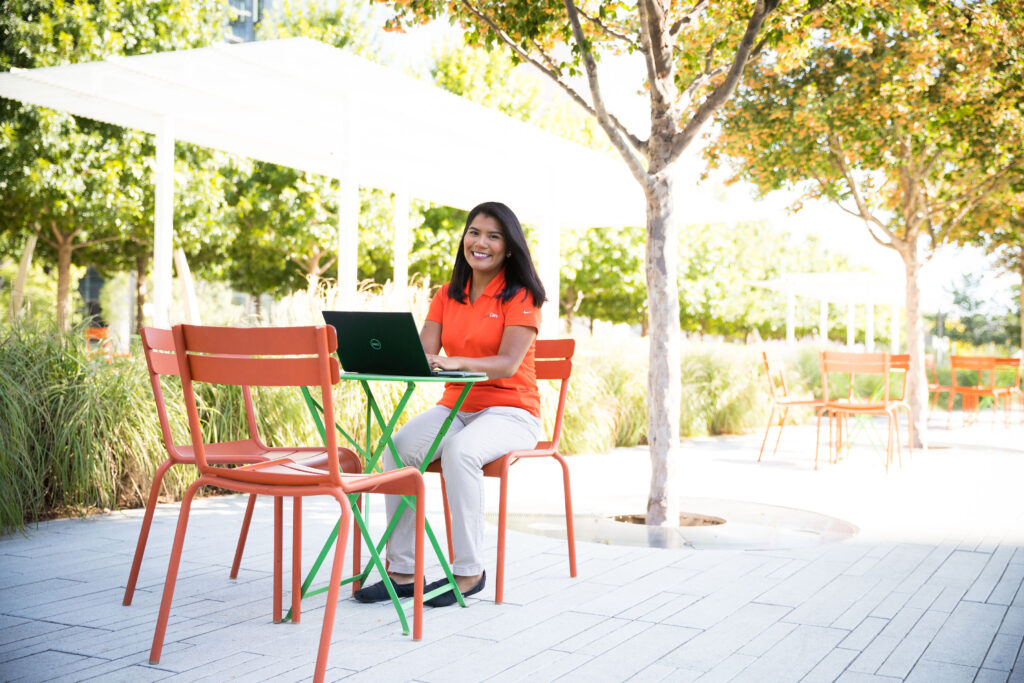 In the constant battle for talent, one aspect to examine is the current benefits you offer employees and their family members. Some companies in the industry have found investing in their employees' higher education helpful when it comes to retention.
The Davey Tree Expert Company, based in Kent, Ohio, has had The Davey Tree Family Scholarship since the 1980s and also rolled out The Davey Tree Expert Company Employee Educational Scholarship Fund two years ago. The Family Scholarship helps family members of Davey employees, while the Employee Educational Scholarship is reserved for employees.
LandCare, based in Frederick, Maryland, similarly has a tuition reimbursement program for team members and the LandCare Scholarship Program for children of team members who are first-generation college students. They have offered tuition reimbursement for over a decade, and the LandCare Scholarship Program was rolled out last year.
Benefits of Providing Education Assistance
Opting to provide educational assistance to your employees helps keep lifelong learners engaged and broadens their development opportunities. Amber Burkett, benefits manager with LandCare, says their tuition reimbursement program has positively impacted the professional journey of numerous employees with LandCare.
Burkett adds that empowering their team members not only enhances their personal and career growth but also contributes to the overall success of LandCare.
"We've had a wonderful response from our employees for our Employee Educational Scholarship," says Erika Schoenberger, vice president and general counsel for Davey Tree. "Recipients have expressed that they've felt very supported by Davey in their decision to get further education and, in turn, have been more engaged and invested in Davey."
Schoenberger says offering the scholarship programs reflects their values as they believe their people are the key to delivering sustainable solutions and exceeding client expectations.
"We have six company values, including 'expertise,' which to us means we use science and knowledge to master our craft," Schoenberger says. "If one of our employees wants to invest in mastering their craft as an employer, if you invest in them as a person, it benefits both of you."
Deciding to offer scholarship programs as well to your employees' families demonstrates a community spirit and investment in your employees' families as well as them. Jose Mondragon, education program director for LandCare, says LandCare Scholarship Program was created to encourage teens in their pursuit of higher education by providing financial assistance as well as academic and financial aid counseling, tutoring, and more through LEAF.
Logistics to Consider
If you decide that a scholarship or tuition reimbursement program is something you'd like to offer your own team, there are a number of factors to consider, such as the amount to award recipients, the eligibility criteria and how to transparently communicate the program's details to your staff.
"There are a ton of legal and tax implications for scholarships, so I would be sure to consult with those with charitable organization expertise, whether that is a tax advisor or legal counsel," Schoenberger says. "If not set up correctly, amounts awarded to employees can be treated as income and taxable."
Davey's Employ Educational Scholarship ranges from $1,000 to $5,000 per academic year, while the Family Scholarship ranges from $1,000 to $2,000. They set aside a budget every year for the Davey Foundation Fund, which funds these assistance programs and their Arbor Grants scholarship program.
LandCare's Scholarship program provides up to $1,500 for students entering community college and up to $3,000 for students going to 4-year universities. Meanwhile, their tuition reimbursement provides up to $3,000 annually for the cost of tuition and textbooks. The scholarship program is funded through the donations of LandCare team members as well as those outside the company.
"For the LEAF LandCare Scholarship Program, students are eligible if they are a first-generation college student, they plan to enroll full-time in a 2- or 4-year undergraduate program, and their parent/legal guardian has at least one year of continuous employment at LandCare," Mondragon says.
LandCare employees must select a major related to their career growth and development at the company in order to be eligible for tuition reimbursement.
Similarly, Davey's employees must pick a major related to the green industry, business, administrative or technical work skills that are related to their position or intend to pursue at Davey. Candidates must also be full-time employees at Davey for one year or two years if they work part-time.
"One thing we consider and build into our criteria is candidates have to demonstrate some commitment to the company beforehand, which is why we have a threshold for being with Davey for one year if full-time or two years if part-time at the time of selection," Schoenberger says. "Once they've demonstrated that, we hope that investing in them as people through this scholarship will be viewed by them as the company making an investment in their development and make this a place they want to stay and build their careers. This is an example of how we are walking the walk and not just talking the talk of our values. Overall, it's always going to be worth it in the long run because our differentiator as company is and always will be our people, and if we buy into our people, we can retain the best and brightest."