Curious About Drought Tolerant Landscape Design? Read This Interview With Our Very Own Expert Bill Wagner APLD!
People on the Move
Friday, November 13, 2015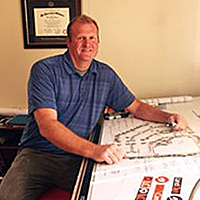 We recently sat down with Bill Wagner, LandCare's Landscape Designer APLD for the Southwest and SoCal regions. Wagner's office walls are covered with many of his landscape creations over the years and provide a testimonial to his immense talent, particularly when it comes to drought tolerant landscape design.