Always here for you.
With 50 branches in 20 states and over 4,000 employees, we have the ability to meet any challenge. In fact, LandCare is proud to be consistently ranked as one of the top landscape service companies in the United States.
LandCare Support Center
5295 Westview Drive, Suite 100, Frederick, MD 21703
301-874-3300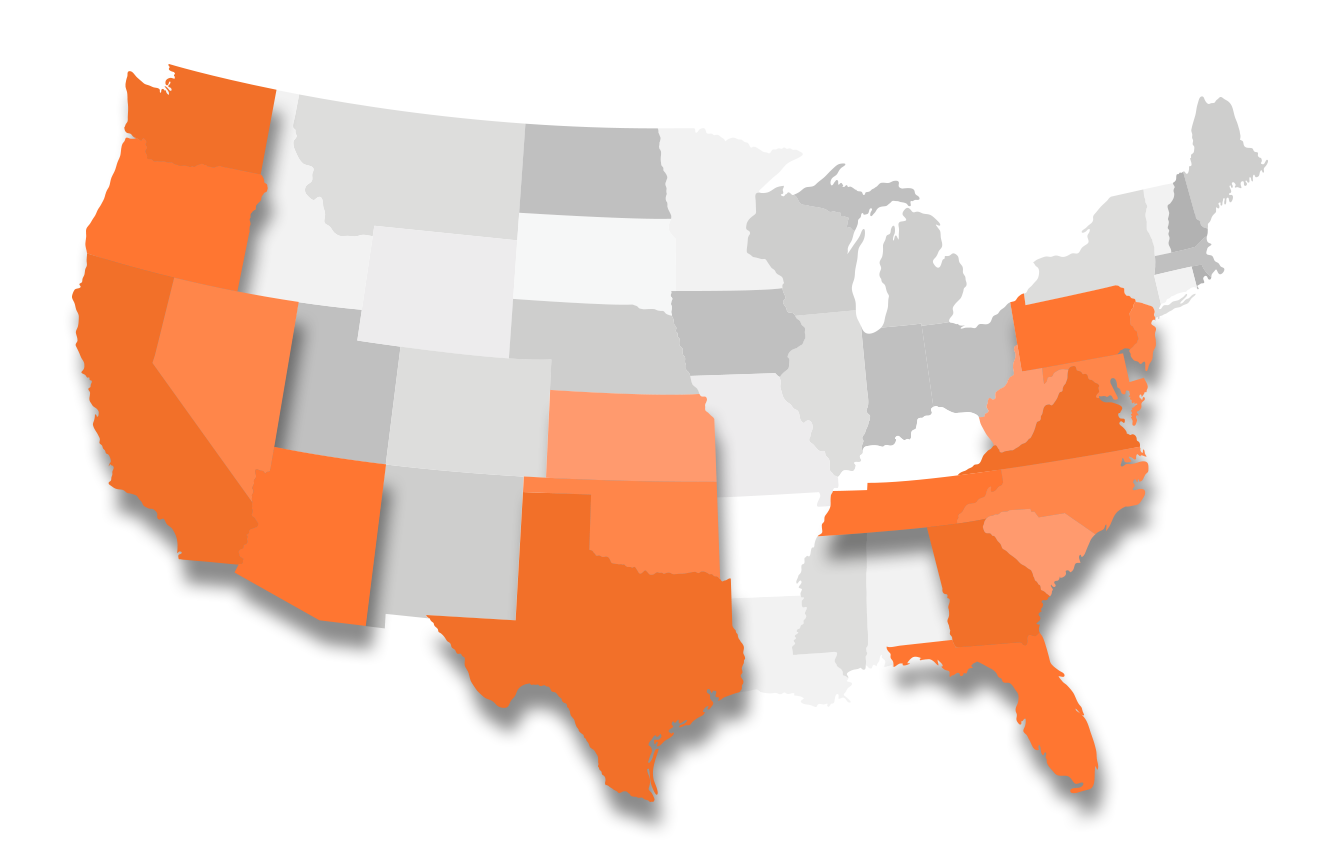 Regional VP, Texas & Oklahoma
Mark has enjoyed over 40 years of service and leadership in the landscape industry in Texas and Oklahoma. He gets excited every day that he gets to improve landscape environments and mentor the teams in his region.
Tulsa, Oklahoma City, Dallas/Fort Worth, Houston, Austin, and San Antonio