Always here for you.
With 50 branches in 20 states and over 4,000 employees, we have the ability to meet any challenge. In fact, LandCare is proud to be consistently ranked as one of the top landscape service companies in the United States.
LandCare Support Center
5295 Westview Drive, Suite 100, Frederick, MD 21703
301-874-3300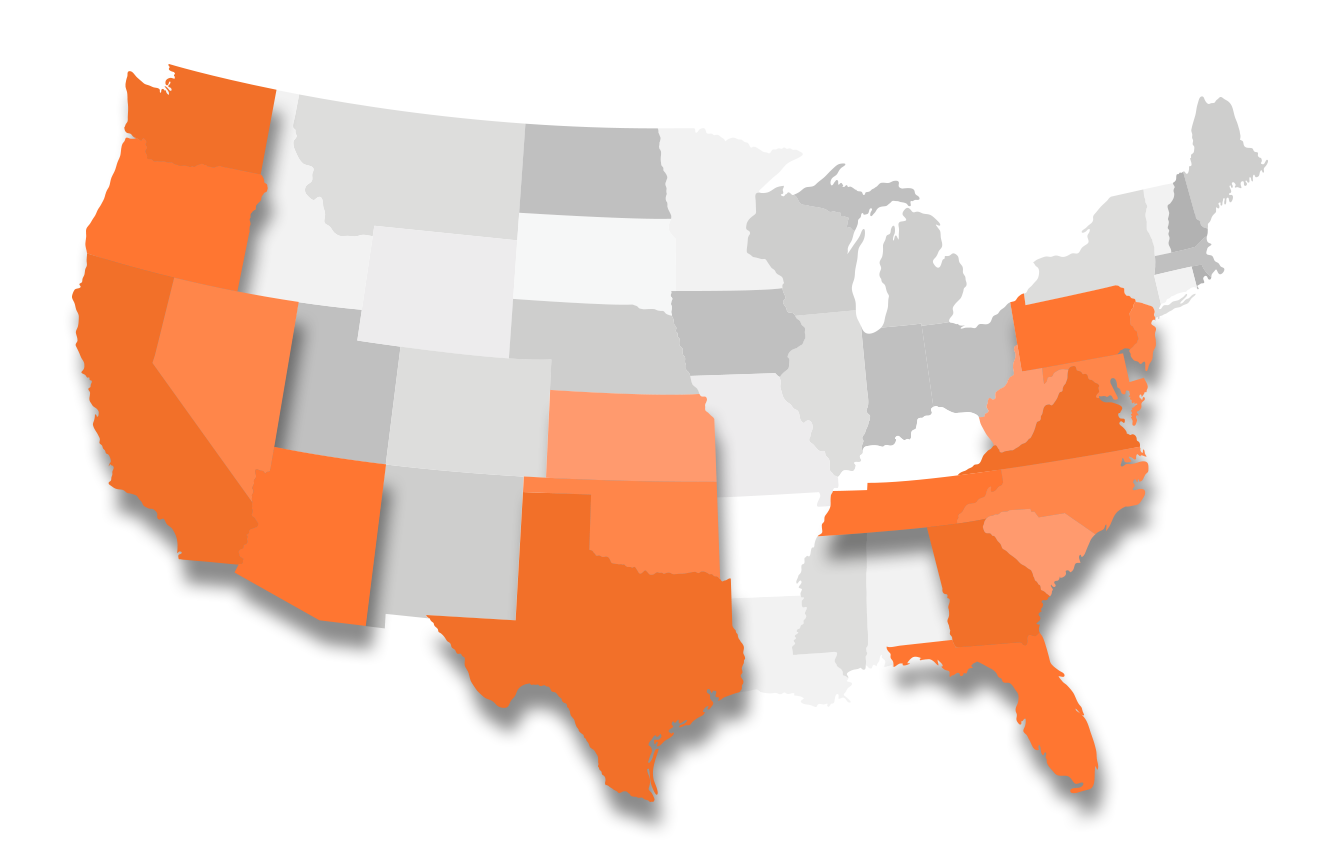 Regional VP, Greater Los Angeles
With a decade of leadership at LandCare, and a prior career in the multi-location, B2B service sector, Don believes leadership is supporting and guiding his team to be problem solvers for their customers.
Canoga Park, Culver City, West LA, Simi Valley, Pasadena, Orange County, and San Clemente
Regional VP, SoCal & Southwest
With three decades of landscape experience in the Southern California market, Jim knows his way around the plants and properties in his region. A proven leader with both local and national companies, Jim believes quality and service are the keys to long term relationships.
Inland Empire, Palm Springs, Escondido, San Diego, Las Vegas, and Phoenix